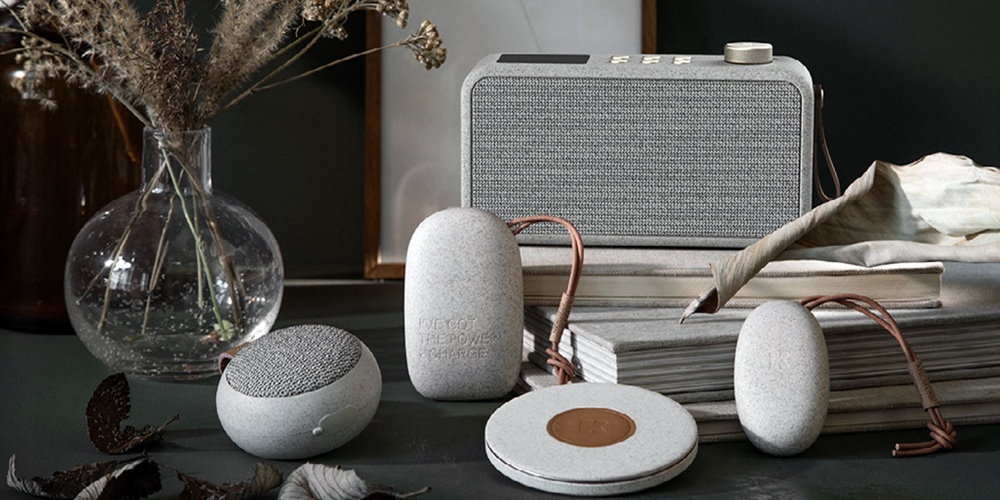 KREAFUNK CARE COLLECTION
WITH 35% LESS PLASTIC, we are pleased to present KREAFUNK CARE, a more environmentally friendly way to manufacture Audio & Video with a focus on durability and circular useful material.
35% Less use of plastic was replaced by wheat fiber, which comes from renewable sources.
Renewable fabric for speaker grilles by Danish textile company Gabriel® is used.
The quality? Don't worry .... Its Funky
Less plastic, reusable fabric, the incredible sound is still the same.